HOW IT WORKS?
AXIOART CONTEMPORARY is an online art fair platform where purchasing artworks is easy! Please follow this basic guide regarding our website or talk to one of our specialists, who can walk you through our services or answer any questions.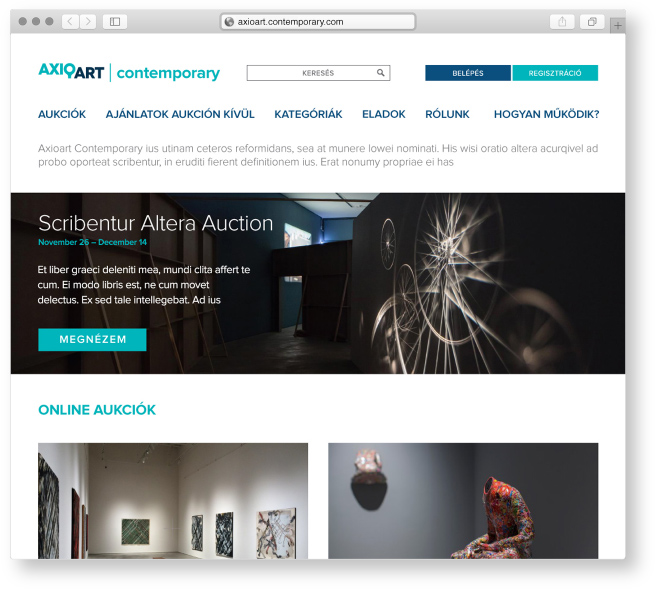 Az AXIOART CONTEMPORARY
AXIOART CONTEMPORARY is an online art fair platform where you can place a bid for artworks and design objects created by Hungarian, East-Central European contemporary artists and designers; and where you can shop items at set prices, outside of auction.
In order to participate in online AXIOART CONTEMPORARY auctions or to buy online at fixed prices, you must sign-up first. During the registration process, your bank account is not automatically charged, but you have to confirm your email address.
Search by name or title to discover your favourite artists and artworks!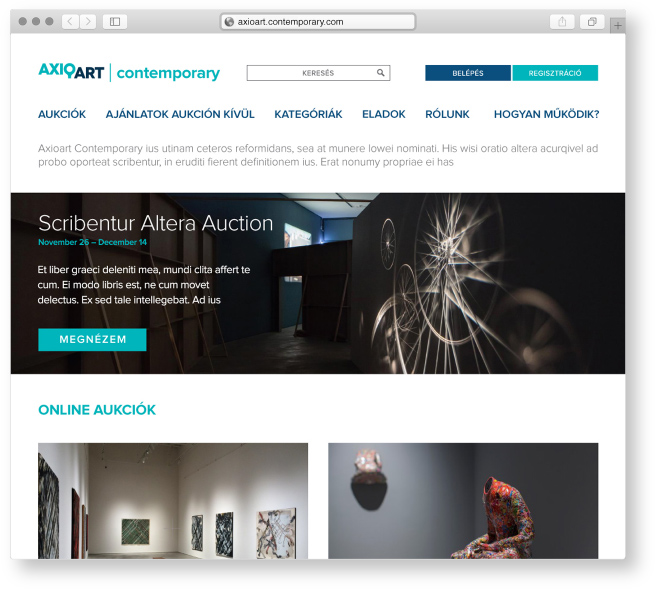 Explore AXIOART CONTEMPORARY and collect contemporary paintings, graphics, photography, design objects and other artworks.
3
Bid online or buy at fixed prices
If you participate in auction, please enter your maximum bid which has to be higher than the starting price and then click the "Place bid" button.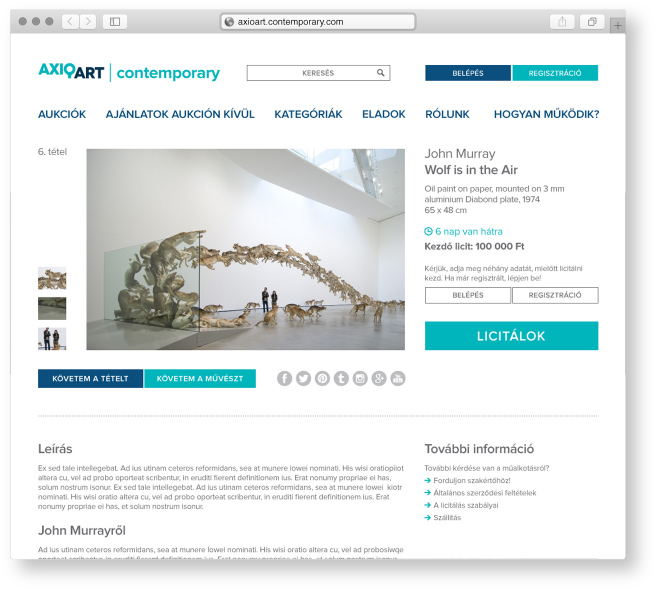 The system will automatically save your bid (including bid increment), and if nobody place a higher bid for the item, the system will save your bid on the website as the highest one.
HIf you buy items at fixed prices, please click the "Buy it" button next to the item. The website will save automatically your selected item and walk you through the payment process. You will receive an email confirming your purchase.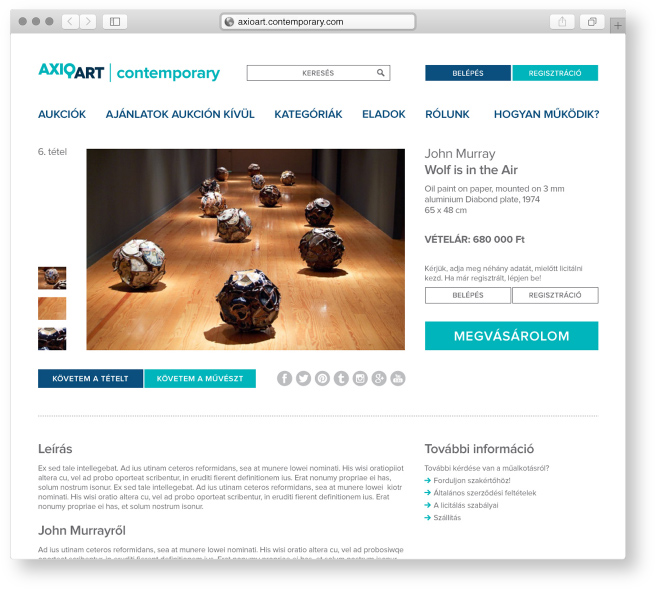 4
Monitor auction and bids
Once you've placed your bid, we send you a confirmation email, and a second email indicating if there is a higher bid.
Bid increments:
| | |
| --- | --- |
| Under 20.000 Ft | 1.000 Ft |
| 20.000 Ft - 50.000 Ft | 2.000 Ft |
| 50.000 Ft - 100.000 Ft | 5.000 Ft |
| 100.000 Ft - 200.000 Ft | 10.000 Ft |
| 200.000 Ft - 500.000 Ft | 20.000 Ft |
| 500.000 Ft - 1.000.000 Ft | 50.000 Ft |
| 1.000.000 Ft - 2.000.000 Ft | 100.000 Ft |
| 2.000.000 Ft and up | 200.000 Ft |
Congratulations! If you've placed the highest bid, you can buy the item. Follow our checkout process with two-step payment. After delivery, pay for the artwork or object at the online bank platform. The amount of the invoice will be booked to the credit card when the buyer purchase the item. The credit card will only be charged once the item has been shipped personally or by a delivery service.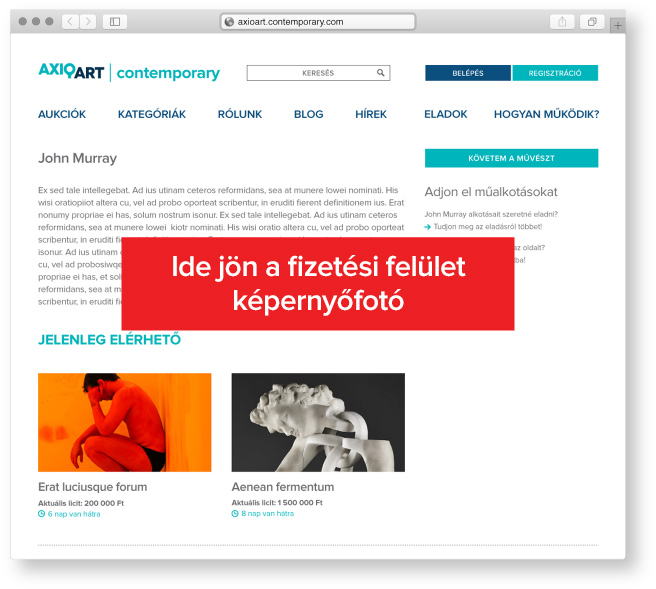 Join Us,
and start to collect your favourites' works!
REGISTER   If you have already registered, please login!
Want more information?
Go to our Frequently Asked Questions page or contact us: support@axioartcontemporary.com